I believe I have this right but just want to "check my working".
For my 300B project, the circuit I'm basing it on has the power supply wired thus: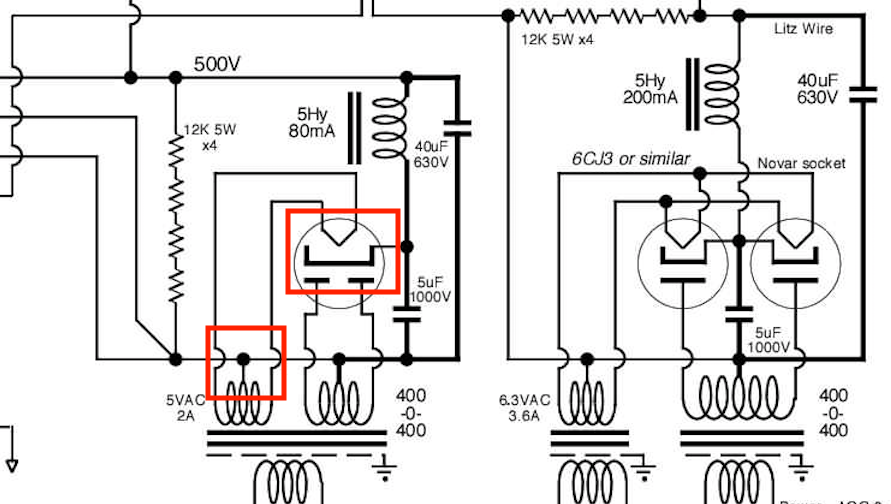 The power supply on the right uses the 6CJ3 which does NOT have the heater connection tied to the cathode. Therefore the centre tap of the heater supply has been tied to ground. The power supply on the left has an unspecified rectifier valve and also has the centre tap of its heater supply tied to ground (highlighted).
My plan is to use the GZ34 in both power supplies which, although indirectly heated, has the cathode tied to the heater. I believe that because of this, the 5v supply should not be grounded, with the idea being that it follows the changes in voltage at the cathode. Am I right?